It feels like a million years have passed since Bachelor Nation producers started airing ads for a senior version of The Bachelor. Well, cue the confetti and balloons because the network has ~finally~ secured a leading hunk for the first ever season of The Golden Bachelor.
Yup, on July 17, ABC announced that a man named Gerry Turner (pronounced like "Gary") would be their first senior Bachelor. There's no other cast members listed at the moment other than Gerry, but people are already trying to find out a ton of information about him—because this marks a historic moment for the franchise.
The series plans to feature a "whole new kind of love story," per an ABC press release, noting that Gerry is a "hopeless romantic given a second chance at love in the search for a partner with whom to share the sunset years of life."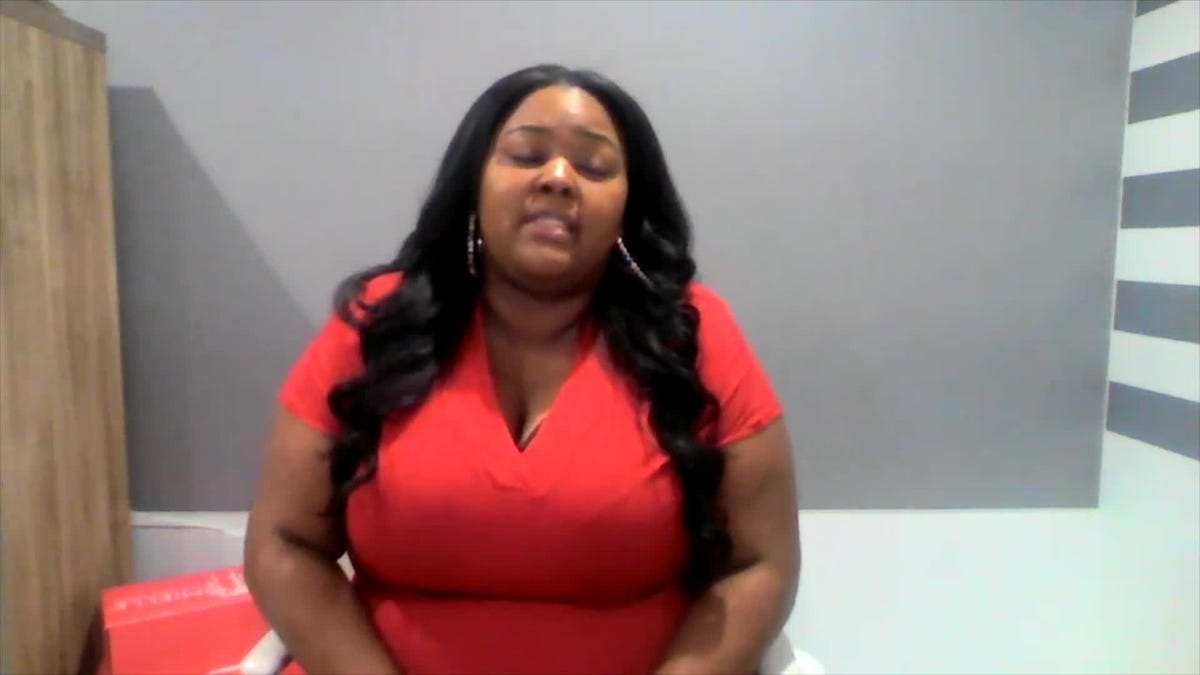 But...Who is Gerry Turner, exactly, and what makes him Golden Bachelor-worthy? Here's everything you need to know.
He's 71 years old.
In fact, Gerry described himself in a promo video played on GMA as "71 years young," which, aww. TBH, despite being a certified Baby Boomers, Gerry does seem to be pretty young at heart. The teaser shows him flying around and doing wheelies on an ATV, so you go, Gerry.
He's a retired restauranteur.
I sense some culinary adventure dates in the future! Gerry used to work in the food industry before he retired (a restauranteur, in case you're not familiar with the term, is someone who owns and manages a restaurant).
He's from Indiana.
Gerry lives in his "dream house on a beautiful lake in Indiana," according to ABC. He's also pretty active—the network says he's "often busy hosting barbecues, playing pickleball, cheering on his favorite Chicago sports teams, four-wheeling and spending time with friends and family at restaurants and local haunts."
Sounds like ABC picked the right guy! Gerry certainly hasn't let age slow him down at all, and it sounds like he's up for adventure.
His wife died in 2017.
Gerry's backstory leading up to his lead role on the show is pretty tragic. He married his high school sweetheart Tori in 1974 and, according to ABC, "they lived a full and happy life." Unfortunately, Toni "suddenly fell ill and passed away in 2017."
The two had been married for 43 years, ABC said. And Toni had only been retired for six weeks when she became ill, GMA points out.
"She got robbed. Every day that goes by, that's the thought that I have," Gary told GMA. "I have her picture on a dresser in my closet. Every morning I give her a nod, 'So what do you think about this?' For awhile it was like, I was having a hard time figuring out if she would be okay. But we always told each other when one of us goes, we want the other to be happy. She's up there rooting [for me]. She's saying, 'Yeah, Gary. Do this.'"
He has two daughters and two granddaughters.
Gerry has two daughters—Angie and Jenny—that he shared with Toni. He also has two granddaughters, Charlee and Payton. It seems like his family will appear on the show, too, since they've already shown up in promo pics.
For what it's worth, Gerry told GMA that his daughters were the ones who suggested that he sign up for the show. And his youngest granddaughter, Charlee, 16, is already cheering her grandfather on in an IG Story post. "I CALL HIM GRANDPA!!!" she wrote next to a post of the announcement about Gerry's new role. "SO EXCITED FOR YOU. CAN'T WAIT FOR THIS JOURNEY!"
Gerry has a new Instagram account.
And it's aptly called @goldengerryturner. "Hello, I'm Gerry 😃," his bio reads.
Needless to say, fans are already obsessed with this cutie. "Congrats! Can't wait to watch your journey. I hope you truly find someone," one person wrote on his post. "We lost my mom when my dad was 58, he's now 62, with a gf and I'm so happy for him that he found someone and they are very happy together. Everyone deserves to be happy. Good luck! Your energy is light and I have a good feeling :)."
Another commented: "I don't believe you're 71. You look 50! Geez! Can't wait for this show."
He's looking for love.
Gerry seems pretty positive about his quest. "I'd love it if I found a partner who is high energy. Someone who was high-energy. Someone who maybe plays pickleball; someone who maybe plays golf," he told GMA. He's also open to the idea of getting married again. "I wouldn't discount it," he said.
If you're not tearing up yet, you should get your eyes checked.
This content is imported from poll. You may be able to find the same content in another format, or you may be able to find more information, at their web site.
The Golden Bachelor is set to (finally) debut in the fall, with showtimes on Mondays at 10pm. So, stay tuned for more updates on Gerry as they become available.

Korin Miller is a freelance writer specializing in general wellness, sexual health and relationships, and lifestyle trends, with work appearing in Men's Health, Women's Health, Self, Glamour, and more. She has a master's degree from American University, lives by the beach, and hopes to own a teacup pig and taco truck one day.