The Bachelorette feels, somehow, almost over. There are still a few more weeks left of the show, but Charity has already sized her dating pool down to ten men. It also seems she has a few favorites.
ICYMI, Charity Lawson is The Bachelorette for the show's 20th season. Charity was among Zach Shallcross's final contestants, and made it all the way to the hometown episode before getting sent home. Despite the heartbreak she faced on Zach's season, Charity has fully bounced back and is ready to love again. Oh, and her brother, Nehemiah, continues to pop up (most recently in a bartender disguise).
Did Brayden get sent home?
Not yet. Last week, Charity made some of her favorites a bit more obvious (*cough* Dotun *cough* Brayden). Her one-on-ones consisted of a super sweet hangout at PetCo Park with Brayden, which included some vulnerability and bad puns (as in, holy shiitake mushrooms-level bad). Don't start placing your bets on Brayden quite yet though—word is he's getting sent home soon.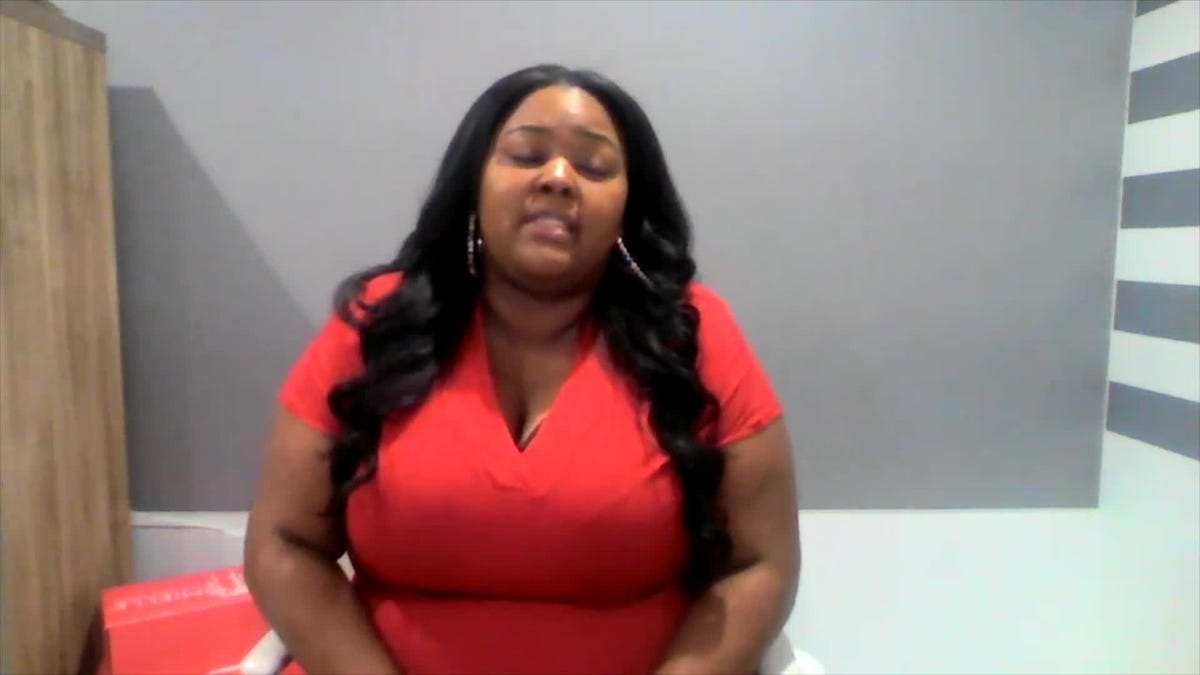 For tonight's episode, ABC teased that Brayden will hit new levels of Bach Nation villian behavior. Watch this eye-popping IG teaser:
What else happened?
She also went on another forgettable date with Warwick, who she later sent home for being boring (kind of an exaggeration, but not really).
As for Dotun, stay tuned.
In week three, Charity also sent home Aaron S., James, and Adrian. If you're looking for even more Bachelorette deets, Women's Health has you covered. Below, find everything to know about this season of The Bachelorette—from the contestants to the dates—all thanks to Reality Steve.
Who is Charity Lawson?
The 27-year-old Bachelorette is originally from Georgia, but currently calls Charlotte, North Carolina home, according to her LinkedIn page.

She studied at Auburn University, where she earned a bachelor's degree and a master's in clinical mental health counseling. According to her LinkedIn, she currently works as a child and family therapist. Charity is also a total romantic, and lists The Notebook as her favorite movie, per her ABC Bachelor profile. Hopefully she'll find her own Noah Calhoun this season!
Charity recently told Entertainment Tonight that she's approaching The Bachelorette with "an open mind, open heart, ready to fall back into love."
Her final four have been revealed.
Surprise! Xavier Bonner, Joey Graziadei, Aaron Bryant, and Dotun Olubeko all make it to Charity's final four, Reality Steve announced via Instagram on April 11.
(He originally said it was Tanner, but later fixed his mistake). These four boys get hometowns with Charity. Lucky them!
According to Steve, Aaron certainly makes it to an overnight date and to the final three, but does not get the final rose. He was filmed in San Diego the day the final rose ceremony took place, and is slated to be in Bachelor in Paradise's next season.
Steve is fairly certain that Dotun, Xavier, and Joey are the final three—but he isn't ready to confirm just yet. It's unclear exactly when Aaron is eliminated, but he does make it to Fiji.
When does 'The Bachelorette' season 20 air?
This season of The Bachelorette premiered its first episode on June 26, 2023.
There is also an update to the usual time slot for the upcoming season. Rather than 8 p.m. to 10 p.m. ET, which is typical for the Bachelor Nation franchise, the newest Bachelorette season will be pushed an hour back, airing from 9 p.m. to 11 p.m. ET, per ABC.
Charity's season could be slightly shorter than usual. Although The Bachelorette typically has a shorter season than The Bachelor, Charity whittled her crew down to just six men after only a few weeks of filming.
Reality Steve tweeted that this is a sign of a shorter season to come, but Charity may start eliminating the men at a slower pace. Time will tell.
There are 25 contestants.
Charity's season of the Bachelorette seems a bit...accelerated, but she starts off with 25 contestants. Reality Steve has the inside scoop on who the eligible bachelors are for this season:
Sean McLaughlin
John Buresh
Tanner Courtad
Taylor Pegg
Warwick Reider
James Pierce
Aaron Schwartzman
Josh Young
Kaleb Kim
Joey Graziadei
Christopher Spell
Aaron Bryant
Xavier Bonner
Caleb Balgaard
Joe Menzia
Michael Barbour
Caleb Arthur
Brayden Bowers
John Henry Spurlock
Spencer Storbeck
Dotun Olubeko
Adrian Hassan
Khalid Hassan
Nicholas Barber
Peter Cappio
There were also four men who Reality Steve recently said were cut from the show before filming began:
Brandon Wallace
Chris Blackman
Demarcus Gresham
Steve Cole
This content is imported from poll. You may be able to find the same content in another format, or you may be able to find more information, at their web site.
The rose ceremonies are cutthroat.
Charity is officially down to 10 men. Here are all the eliminations from each rose ceremony so far, per Reality Steve.
Rose Ceremony #4 (Week 4)
Caleb Balgaard

John Buresh

Michael Barbour

Brayden Bowers (sent home during the group date)

(No Rose Ceremony in New Orleans, or Week 5, but Sean McLaughlin and Tanner Courtad are sent home)
Rose Ceremony #5 (Week 6)
Steve also says that three men (most likely Xavier, Dotun, and Joey, but one could be swapped out for Aaron) get overnight dates, and one is eliminated during his, but Steve isn't exactly sure who they are yet. Stay tuned.
Charity is happy with this batch of men.
With filming already underway, Charity has gotten her first impressions of this season's men—and they're positive! She recently told ET that she thought the first night was a "good one," and that she enjoyed the men's limo entrances.
"I'm a little giddy. Definitely smitten. I have a good batch of boys...I was laughing the whole night," Charity told ET.
Charity's season will have contestants traveling all around the country.
According to Steve, Charity's season has filmed Washington state. The Bachelorette reportedly had a one-on-one date with Dotun at Mt. Hood Ski Bowl (hopefully no lawsuits came of it), and had another one-on-one with Xavier, and a group date, where Brayden Bowers is sent home during week four. The group also has a rose ceremony before traveling to down New Orleans.
In NOLA, Charity had a one-on-one date with Joey Graziadei in Jackson Square. Then, she runs a 10K with Dotun. I'd say that's a rough first date, but Dotun was apparently a track star in college, per Reality Steve, so it probably went really well. According to Steve, there's a third one-on-one date in NOLA, too, but time will tell who the lucky Bachelor will be.
Another interesting part of the Bachelorette group's NOLA stay: there isn't a rose ceremony. Charity apparently hands out her roses during the dates. Sean McLaughlin and Tanner Courtad are sent home.
Charity travels far and wide for hometowns.
According to Steve, Charity has four hometown dates with Xavier, Joey, Aaron Bryant, and Dotun. She travels to Ohio (Xavier), Pennsylvania (Joey), Texas (Aaron), and California (Dotun).
Based on Steve's predictions about the final three, it seems that Aaron is eliminated following the hometown dates, but it's still a bit too early to confirm anything.
Her overnights take place in Fiji.
In April, the Bachelorette Instagram account shared exclusive PEOPLE photos of Charity in Fiji. This is a pretty big deal because, according to Reality Steve, no Bachelor franchise show has ever revealed where the destination episodes are before those episodes premiere, but they gave PEOPLE exclusive details.
Obviously, it hasn't been confirmed outright that Charity's overnights will take place in Fiji—but it seems pretty likely, given that it's the most romantic destination they've been throughout filming.
In another podcast episode, Steve also referenced a Reddit video where two of Charity's men were spotted in Fiji: Aaron and Dotun. He later said that Aaron was spotted in "several Instagram stories" at parties in San Diego while filming for the Bachelorette should've been taking place.
"I think it's safe to say Aaron did not win," Steve said on the podcast episode. "In fact, I will say it: Aaron didn't win."
If he's right, that means it's down to Dotun, Joey, and Xavier. Charity's season is already very interesting—and hopefully there are many more spoilers to come.
You can also watch The Bachelorette live on Mondays at 9 p.m. ET on ABC for even more details.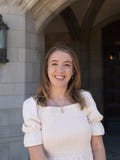 News Editorial Assistant
Olivia Evans (she/her) is an editorial assistant at Women's Health. Her work has previously appeared in The Cut and Teen Vogue. She loves covering topics where culture and wellness intersect. In her free time, she enjoys cooking, running, and watching rom-coms.