You might think it's time to store your leggings collection once the mercury rises. But not so fast: Lightweight leggings made of breathable and sweat-wicking fabric (a.k.a summer leggings) are perfect for the sweltering months.
Heat and humidity never need to get in the way of your runs, HIIT, yoga, or Pilates practice. You can keep your workout motivation as high as the temps all summer long with stylish and functional summer leggings. Because of advancements in fabric technology, lightweight pieces make a world of difference in the heat and can actually keep you feeling cooler than you would with bare legs.
I get it. Shorts (cycling, running) or workout skirts aren't everyone's jam. That's where breathable workout clothes come in handy—especially if you're planning for an active summer. "The last thing you want on those hot, humid days is non-breathable leggings," says Hannah Deely, senior market editor for Hearst Women's Fashion Group. "You'll be focused on the added body heat rather than your workout."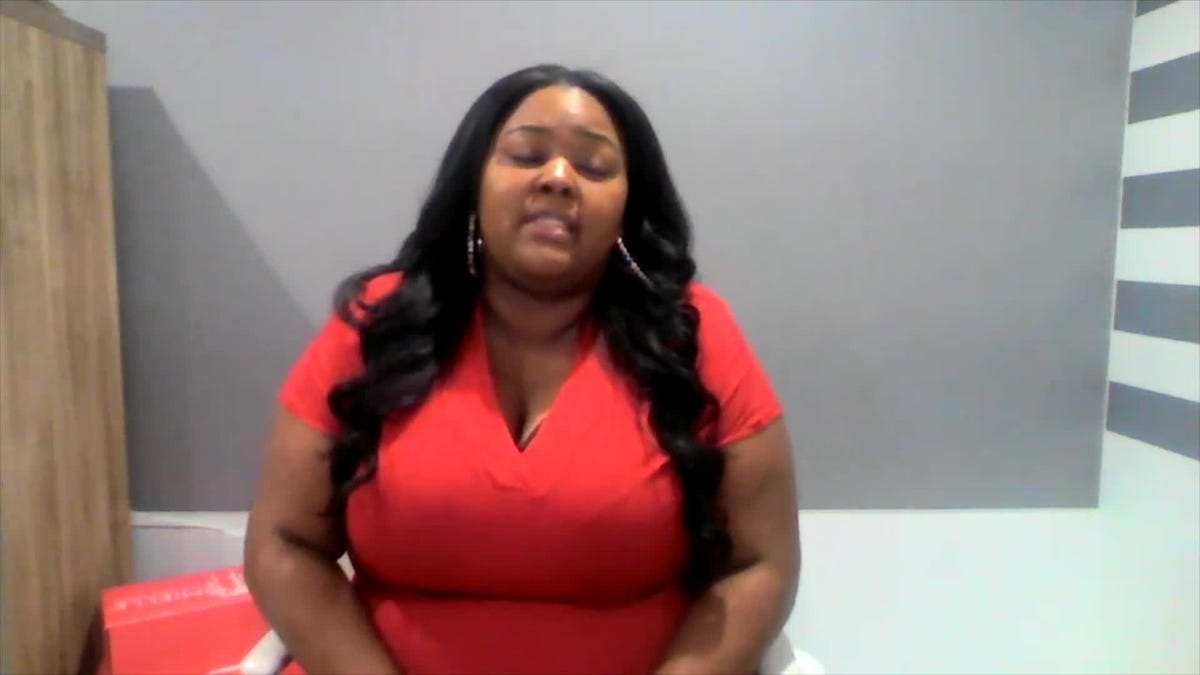 Plus, despite their "second-skin" feel, leggings made with these fabrics also offer multi-way stretch and compression. This way, you reap performance benefits without catching fire.
Another thing to consider? Design. Leggings with many seams can create chafing, Deeley says. Instead, smooth, seamless silhouettes with laser-cut designs are best if you're craving a fashion moment.
Equip your activewear drawer to handle the hottest workouts of the year with these 12 best lightweight summer leggings, all according to trainers and editors.
---
1. Lululemon Fast and Free High-Rise Tights
These leggings are a go-to for Colette Nguyen, CPT, a trainer at Soho Strength Lab in New York City. "It hits all the marks for summer leggings—the perfect blend of lightweight support and comfort," she says. "They are flattering, easy to move in, and stay put regardless if I am lifting or running. Best of all, they have pockets."
With a barely-there feel and plenty of functionality (including side drop-in and discreet waistband pockets), this pair features the brand's ultra-lightweight Nulux fabric, which is ideal for workouts where you seriously sweat.
---
2. Alo High-Waist Airlift Leggings
This pair is the favorite of Miami-based trainer Jacqueline Kasen, CPT. Just one look at the bright array of colors and chic style, and it's easy to see why.
"It doesn't matter if you're running, jumping, or using kettlebells—I never have to fidget or fix them," she says. "They stay in place, they're not see-through, which allows you to focus on your workout rather than worrying about how you look."
---
3. Bandier All Access Center Stage Leggings
For celebrity trainer Megan Roup, founder of the dance cardio and sculpting workout method The Sculpt Society, there's no better summer legging than the All Access Center Stage leggings. "I love that these leggings are thin, but have a compression material that helps you feel pulled in in all the right places," Roup says. (She also loves that the thick waistband stays put during all of her sculpting and dance cardio sequences.)
City Row and SLT instructor Shea McAdoo is another die-hard fan. "I own every possible variation of this legging, and they are all my time favorite. I find when a legging is super thin and lightweight, they don't always hold you in how you would like. These manage to do both."
---
4. Beyond Yoga Heather Rib High-Waisted Midi Leggings
Amanda Freeman, the founder and CEO of SLT and Stretch*d, swears that these leggings are the only full-length ones she'll wear for warm-weather workouts. What makes them so good? The ribbed performance fabric. "They are lightweight and so perfect for hot temps," she says.
---
5. ALWRLD Alrn Hi Viz Tights
For summer and beyond, there is so much to love about these lightweight leggings, which are a fave of WH Fitness Editor Jennifer Nied. First, the fabric is made from post-consumer waste products (fishing nets and carpets!) and dries super fast no matter how sweaty the workout. The pockets fit all the necessities without any sagging, keeping hands free to work. And, the reflective strips keep you visible no matter what time you want to work out.
"The lightweight material and perforated panels in the calves allow plenty of airflow and make these running tights perfect for summer," she says. "I especially love them for summer hiking, when the temperatures can vary widely at higher elevations from sweltering sun to chilly on a dime."
---
6. Girlfriend Collective Compressive High-Rise Leggings
From high-intensity circuits to rock climbing and restorative yoga, these leggings (which feature four-way stretch and compressive fabric made from recycled water bottles) are a favorite of Marcia Meade, Pilates instructor at obé fitness.
"I look for my leggings to be lightweight and breathable," she says. "Girlfriend Collective is fabulous at nailing these points. Not only [that], but the fit allows me to run about town even after my workout. Talk about living your best sweat life."
---
7. Michi Stardust Crop Leggings
"The things I pay the most attention to in my workout leggings are the waistband and the grip around my calves," says Jess King, cycling instructor at Peloton. "I like my leggings to have a soft, thick, mid-rise waistband that won't cut into my sides or inseam inappropriately or roll over when I move." These leggings tick all her boxes, BTW. They have eight-way stretch, moisture-wicking fabric, and mesh panels offer plenty of airflow for the hottest days.
---
8. CRZ YOGA Women's Naked Feeling High-Waisted Yoga Pants
With a "naked feeling" in the name and 11,000+ Amazon reviews, it's safe to say these leggings will pique your easy-breezy interest. "These are amazing quality. Super soft material. Thick enough to where I know they won't be see-through, but still lightweight and breathable," says reviewer SBoot. Fans of these also note the mega-roomy pockets, spot-on compression, and stay-up waistband—perfect for outdoor summer activities from jogs to hikes.

---
9. Outdoor Voices TechSweat Thrive 7/8 Leggings
For any hot workout, Deely loves the moisture-wicking magic of Outdoor Voices' TeachSweat fabric. The Flex leggings, which come in all sorts of bright colors, are one of her faves. "They've never fallen down and feel like a dream," she says. Don't get tripped up by the fabric's slightly thicker look; the cooling power is real.
---
10. Ultracor Diamond Mesh Leggings
What makes these made-to-order performance tights totally summer-worthy is that they're made from a breathable two-way stretch fabric that creates a seamless look and feel (read: no chafing). It also features mesh detailing and UV protection. Hello, airflow and sun safety! Oh, and then there's the built-in underwear so that you can minimize unnecessary layers and avoid sweat buildup all workout long.
Reviewer Rose R. notes the mega-support and lightweight feel, deeming them her "new favorite leggings."

---
11. Lululemon Align High-Rise Pants
CorePower Yoga instructor Christie Klach claims these as her go-to in the summer heat. (FYI, they're made from the lightweight Nulux fabric that's beloved by many.) "I prefer to wear leggings over shorts when I work out (even during the summer), and the material of these leggings is so breathable," Klach says. "They release the heat my body builds throughout a workout. Not to mention, they're super soft, come in really fun colors and prints, and I can lounge in them just as much as work out in them." What more can you ask for?
---
12. Alo High-Waist Airbrush Leggings
Shantani Moore, an instructor for Pure Barre GO, deems this pair her must-have for summer. "The material snaps back perfectly, so you always feel great in them," she says. "I still have leggings from my first year of teaching, and they still look brand new seven years later."
Available in full-length and 7/8-length, these leggings have flat-locked seams (and no side seams at all!) to reduce chafing in hot weather.

Laura Lajiness Kaupke is a freelance writer and editor covering fashion, accessories, and lifestyle topics, including beauty, home, fitness, and travel. You can see her work across various outlets, including VOGUE, Harper's BAZAAR, ELLE, Marie Claire, InStyle, Glamour, Esquire, Women's Health, Brides, The Zoe Report, Popsugar, Refinery 29, Coveteur, Byrdie, Well+Good, The Editorialist, among other titles and brands. Laura has worked in the fashion industry for over 11 years and held senior fashion editor positions at Popsugar and The Zoe Report, with additional experience as a copywriter and fashion publicist.

Jennifer Nied is the fitness editor at Women's Health and has more than 10 years of experience in health and wellness journalism. She's always out exploring—sweat-testing workouts and gear, hiking, snowboarding, running, and more—with her husband, daughter, and dog.